We've spent £8.5 million enhancing the rural water recycling centre at Compton Bassett to the east of Calne in Wiltshire, increasing the amount of stormwater we can store and our capacity to treat wastewater.
When this capacity goes up, both the number of discharges to storm storage tanks and the number of times storm overflows operate are reduced.
What we did
We converted two of our treatment tanks to instead become stormwater storage facilities, reducing our carbon footprint compared to constructing new ones.
In what was a major upgrade, the design and construction was compressed into a two-year period, with our site teams often working weekends to keep the programme on track.
We also stayed on schedule by building and testing some new infrastructure off site, such as the new control kiosks, which could then be fully fitted at the centre.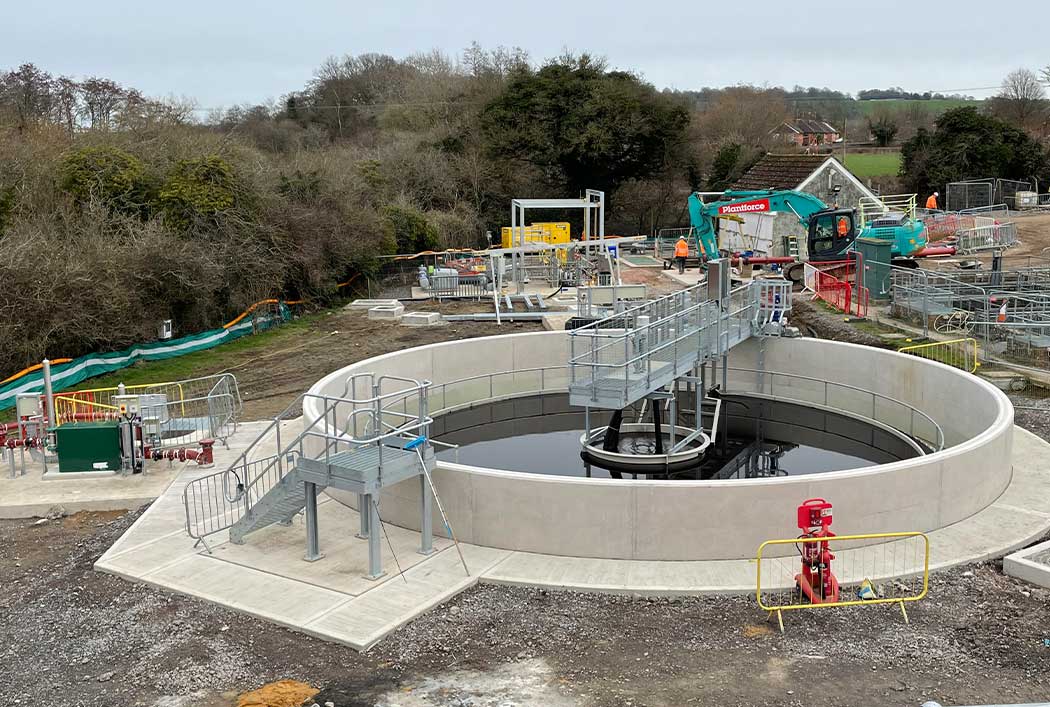 The results
This major upgrade has allowed us to store more combined stormwater prior to it being treated and increase our capacity to treat water at Compton Bassett three-fold.
This is helping us to improve the health of nearby rivers by ensuring the quality of wastewater discharged back to the environment is enhanced, as well as reducing the frequency of storm overflows operating.
The future
Storing combined surface and foul water from heavy rainfall and then treating it after the event is a proven way of addressing storm overflows.
Our aim is to address the problem of storm overflows with solutions at an affordable pace, that keeps our carbon footprint as low as possible and supports the environment around us.
Read our storm overflows improvement plan to find out what else we're doing about storm overflows.