What we did
Our project team built a new pipeline to pump wastewater away from the villages of West Bexington and Swyre, helping to protect the beach which lies on the UNESCO World Heritage Site coastline.
Using directional drilling underground across fields we made sure we were able to reduce the disruption to local communities as much as possible.
The rising main sewer now stretches for nearly a mile between sewage pumping stations at West Bexington and Gorselands, near Swyre, and will increase sewer capacity and help to cope with sudden increases in water volume caused by heavy rainfall.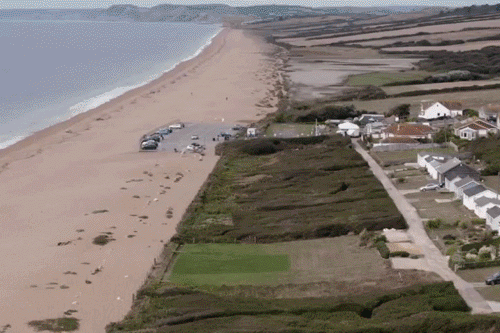 How will it help?
Taking a year to complete, the £800,000 work will reduce the number of times a nearby storm overflow operates automatically by half, as well as ensuring foul water is pumped away from the public toilets on the beach at West Bexington.
Further improvement work has also been carried out at both sites to upgrade pumps and a new rising main has been installed from the Gorselands site to a discharge manhole on the nearby B3157 Coast Road.
Protecting the environment
As well as the benefits to the coastline, which features the South West Coast Path used by lots of walkers and a coastal reed bed, our team took special care to sensitively manage local habitats while completing the work.
The area is home to protected species including the hazel dormouse, hedgehogs, harvest mouse, moths, great crested newts, water voles and a variety of plants, butterflies and birds.
What else are we doing?
We'll be backing up this project by further renovating sewers within the Beach Road and Swyre Road area. A project to separate surface water from the foul sewers on Beach Road is also being planned, further reducing the automatic operation of overflows.
At nearby Portland Bill Lighthouse, we invested £500,000 to protect the coastline around the historic Portland Bill site from untreated wastewater, by separating surface water, such as rain running off nearby roofs and roads, from the system that carries foul water from homes, businesses and the public toilets in the lighthouse car park.
You can read more about the Portland project here.
Community contribution
To thank the local community for their patience and co-operation while the West Bexington project was completed, we also contributed funding towards a brand-new bus shelter on the B3157 after being approached by Puncknowle and Swyre Parish Council.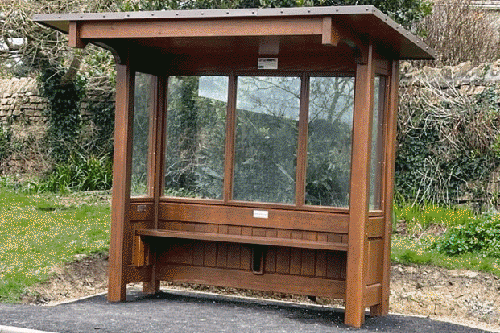 The future
Nearly 100 improvement projects relating to the discharge of untreated water are being completed in our region between 2020-25, part of a £3 million a month investment to reduce the number of hours storm overflows operate for by around 25 per cent.
You can read about our storm overflows improvement plan up to 2025 – but we're proposing going much further in the future – continuing to tackle overflows affordably and sustainably, using a variety of solutions to support the environment around us.
We're proposing our largest ever investment in water and sewerage services – at around £3.5 billion – including a record £400 million to reduce discharges from storm overflows, between 2025 and 2030 – subject to regulators approving our business plan.
You can read more about our future investment proposals here.